Creeps caught to date
Hello Creep Catchers Canada! It is now 2018 and it's a new year so with almost 2 years of catches we will be putting together a "Creep Database" for you all to come see. EACH catch I have EVER caught. This will include their photo along with their videos. (Some videos may be down at this time.) Thank you all for the support!
Powered by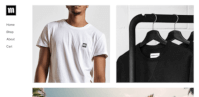 Create your own unique website with customizable templates.